Storyboarding | Scripting | Animated Graphics | Video Editing | Interviewing
The essentials for staying top of mind in the digital age.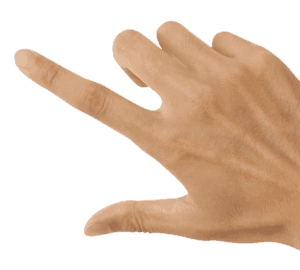 Not Your Grandfather's Direct Mail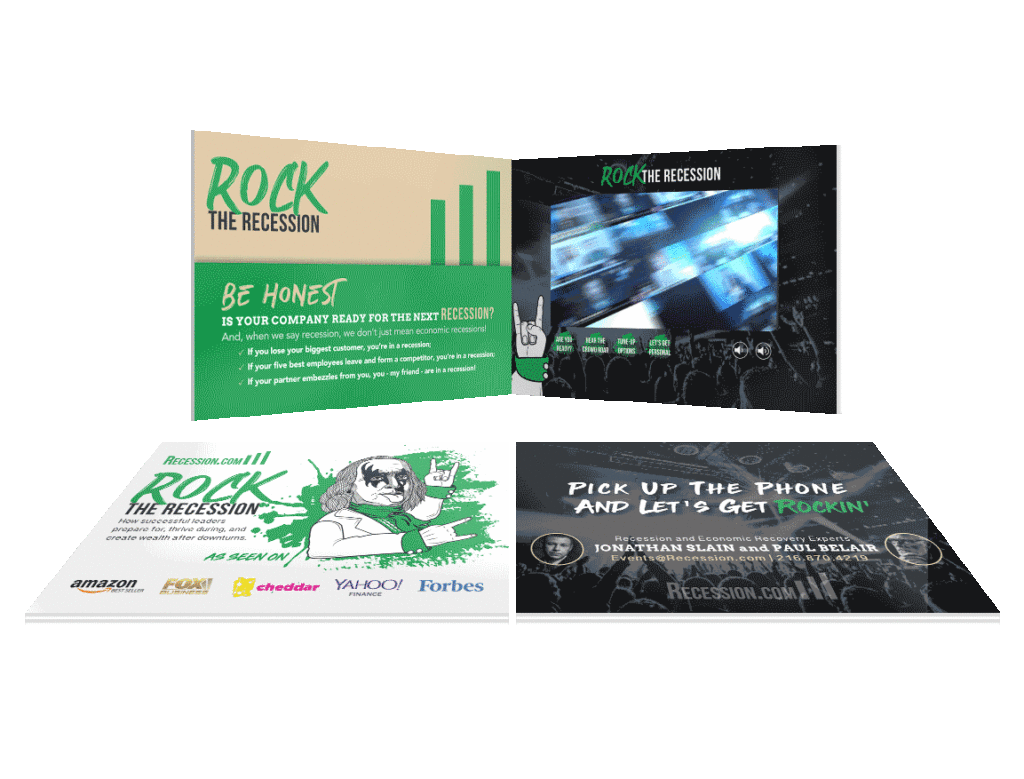 Video-In-Print Brochure | Hand-written Note | Follow Up Emails
Combining video messaging into printed, hard-cover, brochures that instantly play when the cover is opened to deliver a unique experience, most have never encountered before.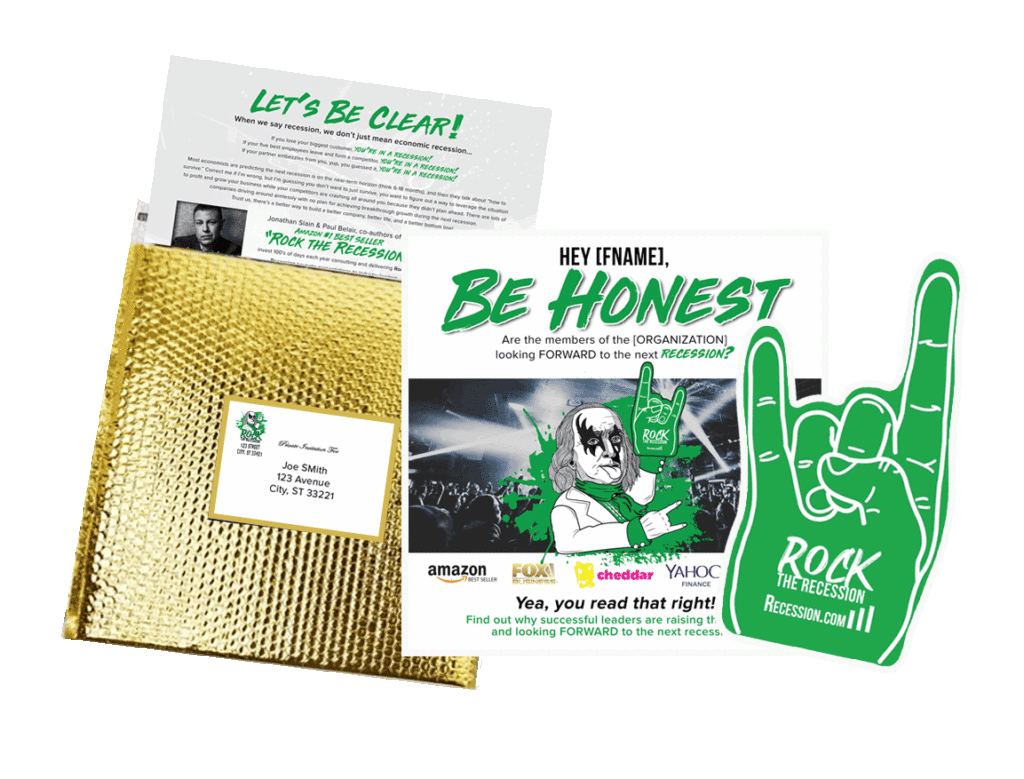 Foam Rock Hand | 12"X12" Personalized Card | Gold Glamour Envelope | Matching Follow Up Emails
Knowing "Recession" is the brand, we knew we had to find a way to make the messaging a little more engaging, and what better way to do so than to send a physical mailer with something memorable inside that had staying power.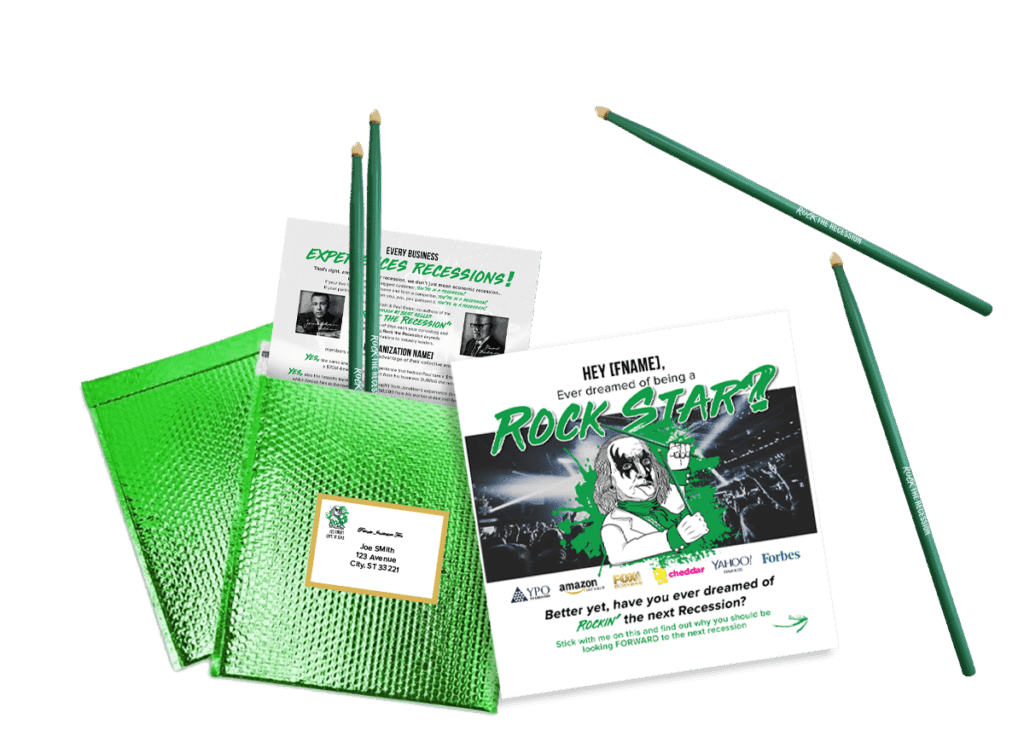 Recession Green Drum Sticks | Oversized Variable Data Card | Green Glamour Envelope | Matching Follow Up Emails
Nothing says Rock the Recession like drumsticks, not to mention the staying power of implements of noise making. Combine those with intelligent messaging, delivered in eye grabbing packaging, and you've got the makings for a powerhouse score!
Time (and Sanity) Regained
Saving Time and Money in the Digital-Age
Building systems from the ground up to automate the actions of a business is paramount when you're pushing hundreds of people to through a multi-step funnel. It also keeps the sales force focused on building relationships while perfectly timed interactions are going on in the background.