The annual Pro Football Hall of Fame enshrinement ceremony marks the official start of the NFL preseason. And, what better way to kick things off than to add impactful video and audio messaging to a unique video folder to impress VIP attendees. With 3 video chapters to play on the paper-thin video folder's embedded 5" screen, the NFL's welcome message, VIP package details, and on-site information captivated guests in a way they hadn't experienced, resulting in rave reviews and excitement for what PrintAVizion had produced.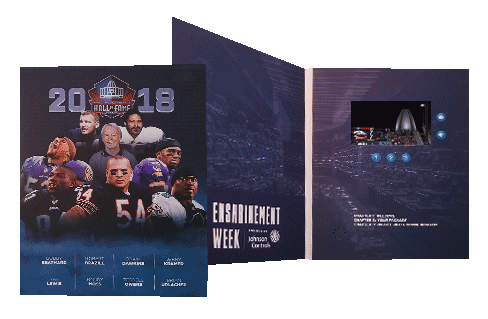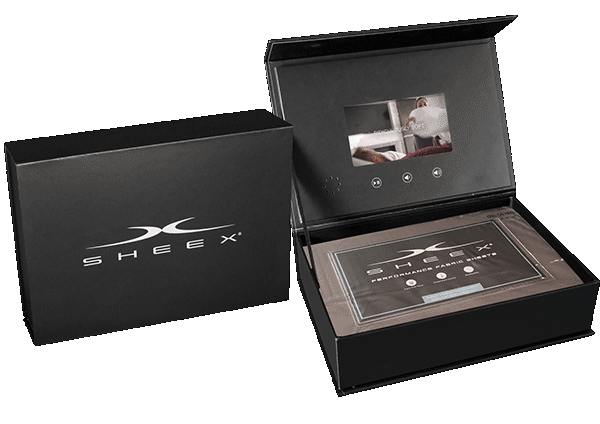 The world's best performance bed sheets deserves the best performing marketing solutions. With the focus of increasing awareness of big box stores, mattress firms and other locations DMC developed a video box to highlight a sample of their sheets along with a lucid 7″ HD video screen that shared the unique benefits and why their customers will love SHEEX.
O' Brother did this project deliver! Used as part of the sales system for Brother Printers this video brochure was an amazing personalized marketing success. It helped generate new opportunities for the use of their mobile digital printers. Getting more ink on the dotted line is what it's all about.